Release Date: 30 June 2022
Title: Shringaar
Singer: Aastha Gill, Akasa, Raftaar
Shringaar Song Cast
Shringaar song by Aastha Gill, Akasa, & Raftaar was released on Sony Music India Official Youtube channel on 30 June 2022. Shringaar song lyrics are written by Vayu and the music is given by Vaibhav Pani. Here we have listed the Shringaar Song cast & crew members' names and the Female Actress's Name. Below you can find the Shringaar song girl model name and other cast & crew member names.
Shringaar Song Starring
Other Cast & Crew Members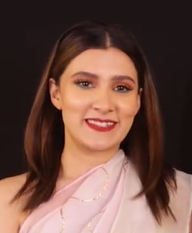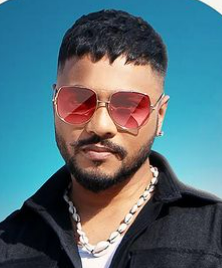 Composition and Lyrics
Vayu
Produced By
TCT – The Content Team Pvt. Ltd.
Production Design By
Vertex
Editors
Manoj Magar, Adele Pereira
Supervising Producer
Pavitra Chitlangia
Line Production
Santosh Shendye
Post Production
Meraki Works
Music Production and Arrangement
Vaibhav Pani
Original beat production
Mahan Sehgal
DI Colorist
Prashant B. Dhotre
Mix/Master
Eric Pillai, Future Sound of Bombay
Director & Choreographer
Punit.J.Pathak
Direction and Choreography Team
Swati Gamit Shah, Nischal Sharma, Hardik Rana, Suchitra Sawant, Nivedita Sharma, Preeti Singh, Avinash Bhagat
Director of Photography
Dhruwal Patel
Creative Head
Nidhi Moony Singh
DOP Team
Manoj Yadav, Jay Prakash Gupta, Arvind Gupta, Rahul Yadav, Lakshmisha Shetty
Costume Stylist
Jharna Jana, Lakshita Punjabi
Indian rhythms designed and performed By/Dholak
Ishteyak Khan & Mustak Khan
Mandolin, Tumbi, Bouzouki & Baglama
Tapas Roy
Vocals recorded By
Aasa Singh @ WIBE, Amey Londhe @ Audio Garage & Pranjal Borah @ Neo Sound
Live instruments recorded By
Rahul Sharma and Samir Dharap @ Studio 504
Aastha Gill Styling Team
Outfit
Tantra RJ, Papa Dont Preach by Shubhika
Jewelry
Accessories By Papa Dont Preach, Rimayu
Hair and Makeup
Cash Makeup Artistry, Arbaz Shaikh, Ria Sanghai
Akasa Styling Team
Outfit
Jimmyz Designer, Papa Dont Preach by Shubhika
Jewelry
Meraki By Harshini Vjay Jethani, Accessories By Pap Dont Preach, Rimayu
Hair and Makeup
Loveleen Ramchandani
Millind Soman Styling Team
Hair and Makeup
Mita Vaswani
Raftaar Styling Team
Hair
Mohd. Gulpham (Sonu)
Above are the names of Shringaar Song Cast & Crew Members. We have listed all cast & crew members' names of the Shringaar song including the girl model's name. If you found any other missing information or if you want to request us for updating any new/old song cast names on Songscastpedia then please contact us.