Release Date: 16 April 2021
Label: Only Music
Song: Zaroori Song
Zaroori song by Jugraj Sandhu was released on 16 April 2021 on Only Music youtube Channel. Zaroori song lyrics are written by Narinder Gill Talwara. On this page, you can find Zarrori Punjabi Song Cast and crew member list and female actress name. Below is the complete information about Zaroori Song Cast.
Zaroori Song Cast
Other Cast & Crew Members
Story, screenplay & Direction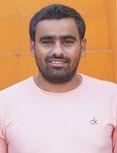 Post production
Dw studioz
Di & editor
Paras k mehra
Films Production
Deepesh Rakheja
Mix and Master
Sound Squad Studio
Art work & Designs
AS Creations
Powered By
Only Digital Worldwide
Conceived By
Rajan Kansal, Rahul Bansal
Online Promotions
Global Digital Solutions
Above are the name of the girl model and cast & crew members of Zaroori Song.