Release Date: 20 September 2021
Label: Times Music
Song: Mere Warga
Mere Warga Song Cast
Mere Warga Punjabi Song by Kaka is released on the Times Music Youtube channel on 9 September 2021. This song's lyrics are written by Kaka and the music is given by Sukhe Muzical Doctorz. Below you can find the complete information about Mere Warga Song Cast, female model name, and other crew member names.
Other Cast & Crew Members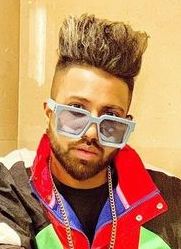 Music
Sukhe Muzical Doctorz
Mix & Master
Yograj Singh & Suyash Singh
Costume
Kavleen & Simran Dhillon
Assistant Director
Veer Dhaliwal & Jashan Goraya
Creative Director
Sukhman Sukhu
Poster Designer
Roop Kamal Singh
Above are the names of the song cast of Mere Warga song by kaka. We have shared the complete cast and crew member's names including the female actress's names. Hope you liked the page, don't forget to follow us for all new song cast information.