If you are searching for Billo Tu Agg Hai song cast & female model name then you are on the right page. On this page, you can find the Billo Tu Agg song female actress name and other cast & crew member's names. Billo Tu Agg Hai Song is sung by Singhsta Featuring Yo Yo Honey Singh. This song has been released on T-series official youtube channel on August 16, 2020. Below you can find Billo Tu aag hai song model name and cast &crew members name.
Billo Tu Agg Song Cast
Other Cast & Crew Members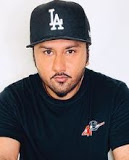 Singer/Lyrics/Co Produced By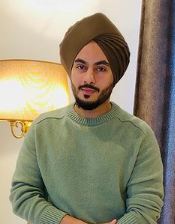 Singer/Lyrics/Music/Audio Mixed
Video Director
Mihir Gulati
Audio Mastered By
Redtraxx Mastering
Produced By
Bhushan Kumar
Co Produced By
Bobby Suri
Assistant Director
Rishabh Dang, Hitesh Chandwani
Direction Team
Archit Gulati, Gaurav Singh
Edited By
Hitesh Chandwani & Mihir Gulati (Frogalised Productions)
Assistant Editor
Archit Gulati
Media and Publishing
Vinod Bhanushali
President Digital and Legal
Neeraj Kalyan
Senior Vice President Films
Shiv Chanana
Digital Marketing
RajDeep Mayer (RDM Media), Sneha Singh
Clothes designed By
Deepinder Singh (DS Design)
Colorist
Bryan Smaller (Company 3 Los Angeles)
Line Production
Vikrant Kaushik, Adesh Gola, Rahul Dhir (Kreative Productions)
Production coordinator
Rohit Chhabra
Production Designer
Varunn Kumaar
Above are the complete details of Billo Tu Agg Hai song cast & model names. We have added most of the cast & crew members names and female model name of Billo tu agg hai song but if we have missed something then please comment below.