Gulshan Kumar & T-Series presents Bhushan Kumar's First Kiss; a brand new song in the voice of "Yo Yo Honey Singh" & "Ipsitaa" first Kiss Song Cast. Here is the information about First Kiss Song Cast and Female Model Name. Below you can find the First Kiss female actress name and other cast and crew member names.
First Kiss Song Cast
Other Cast & Crew Members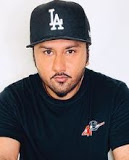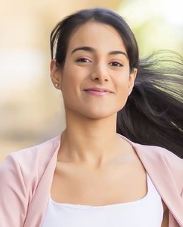 Lyrics
Lil Golu, Hommie Dilliwala, Singhsta
Re-Programming
Hommie Dilliwala
Assistant Editor
Sahil Mehra
Assistant Director
Rahul Sabharwal
Creative Director
Mihir Gulati
Audio Mastered By
Luis Barrera Jr
Production Assistant
Anuj Tiwari, Usama Chauhan & Sanchit Arora
Produced By
Bhushan Kumar, Shalini Talwar
Co-Produced By
Bobby Suri, Yo Yo Honey Singh
Executive Producer
Umesh Sharma
Production coordinator
Rohit Chhabra
Production Designer
Navin kenkre
Starring
Ehan Bhat, Naiara Damasceno
Edited By
Chetan Parwana, Hitesh & Archit (Frogalised Productions)
Choreography
Atul (Big Dance)
Assistant Choreographer
Dheeraj Soni, Sagrika Bhatt, Navya Agarwal
VFX Studio
Citrus Ink Studios
VFX Producer & Creative Lead
Vrinda Sood
VFX Supervisor
Swatantra Dubey
Team Citrus
Manoj Negi, Shambhunath Pandey, Nishant Saxena, Ravindra Biswas, Tarun Gupta, Azhar Hussain Qadri, Lakshya Saini, Dhananjay Shetgaonkar
Digital Marketing
RajDeep Mayer (RDM Media), Sneha Singh
President Marketing, Media and Publishing
Vinod Bhanushali
President Digital and Legal
Neeraj Kalyan
Senior Vice President Films
Shiv Chanana
Yo Yo Clothes designed By
Madhukant Sehgal, Rahul Kakkar (Sidrock Denim), Harpreet Singh, (Fake & Fraudy) Alistair (Koncept T.D.O)
Colorist
Bryan Smaller (Company 3 Los Angeles)
Line Production
Vikrant Kaushik, Adesh Gola, Aron Paharia
BTS
Frogalised Productions
BTS Team
Anubhav Gulati, Archit Gulati, Rishabh Dang, Gaurav Singh, Guneet Singh
So guys, above are the name of the model of First Kiss Song Female Model and cast & crew members. We have added almost all female and male model names of First Kiss Song but if we have missed something then please comment below.