Release Date: 12 December 2022
Title: Yai Re
Singer: Honey Singh, Iulia Vantur
Yai Re Song Cast
Yai Re song by Yo YO Honey Singh and Iulia Vantur was released on Tips Official Youtube channel on 12 December 2022. This is a remake song of the old Yai Re Song that was initially released with Rangeela Movie. The original Yai Re Song lyrics was written by Mehboob.
Now the singer and rapper honey singh has released a new version of the Yai Re song with modern music vibes. Yai Re song is starring Iulia Vantur. Here we have listed the Yai Re Song cast & crew members' names and the Female Actress's Name. Below you can find the Yai Re song girl model's name and other cast & crew members' names.
Yai Song Starring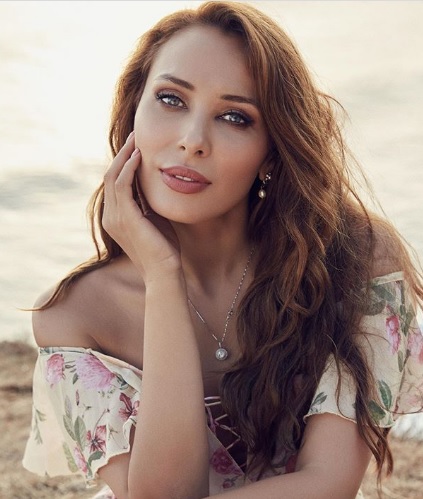 Other Cast & Crew Members
Singer/Music/Rap/Lyrics
Honey Singh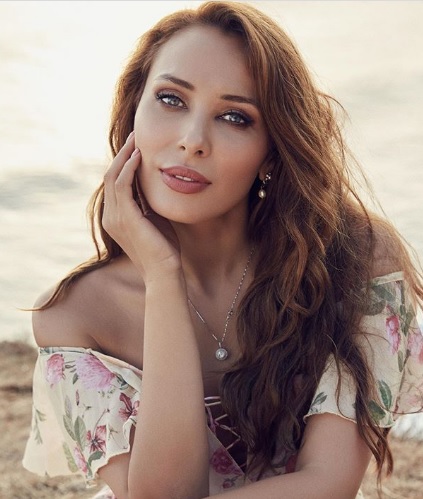 Male Dancers
Manish Khati, Deebuck, Rahul Kumar, Aakash Salunkhe, Omkar, Harry, Shriansh Verma, Anuj Jadon, Rohan Podd, Anuj Verma, Nikhil Pandey, Rohit Shreshta, Sachin Pandey, Rupam, Aveed
Female Dancers
Tanima Sultan Singh, Alisha, Archana Kujur, Bhoomi Bhardwaj, Garima Lolita, Kalpana, Pooja Arora, Riya Murao, Priyal Gupta, Rea Kwatra, Shubhangi, Preeti, Vaibhavi Mahajan, Shefali Narang, Pragati Bhatt
Dancers Styling
Alisha Chadha, Mohini Dahiya & Vanya Verma
BTS
Anubhav Gulati & Mayank Dang
Dancers Makeup
Pallavi Kapoor & Team
Casting
Arun Bhatia (AR Films)
Setting Boys
Pankaj & Team
Foreigner Casting
Apoorv Thakur (Ace Models)
Art Team
Kunal Singh, Harshit Sharma, Ashish Moudgill, Kuldeep Sharma, Deepak Kumar, Neeraj Chauhan
Set Decorator
Tanvi Walia
Video Director
Mihir Gulati
Assistant Choreographers
Rohan & Juhi
Audio Mixed & Mastered by
B Sanj
Produced by
Kumar Taurani
Edited By
Hitesh Chandwani (Frogalised Productions)
Steadicam
Bhanu Pratap Singh & Nitish
Light Designer
Namit Kambli
Marketing/ Promotions
RDM Media
Digital Strategy
Rajdeep Mayer
Production Team
Ashish Garg, Imraan, Shrawan Bharti, Akash Rajput, Usama Chauhan & Nomaan Chauhan
Assistant DOP
Abdul Razaq Shaikh
Chief Assistant Director
Rishabh Dang
Line Producer
Aadesh Gola & Love K. Lavania
Direction Team
Hitesh Chandwani, Gaurav Singh, PU Rohit & Sanchit Arora
Production House
Frogalised Productions & Tash Films Creations
Production Designer
Diksha Sharma
Dolby Atmos Mix and Mastered
Manasi Tare
Colorist
Nube Studios, Kinan Chabani
Choreography
Saurabh Prajapati
Assistant Editor & VFX Digital Touchup Team
Gaurav Singh & PU Rohit
Graphics & Artwork
PU Rohit
VFX Producer
Aaditya Badekar
VFX Supervisor
Dhiraj Kumar
YO YO Honey Singh Team
Management Team
Rohit Chhabra & Aanchal Kohli
Styling & Custom Clothing
Aelin Inc. by BeardsEyeView & Rishabh Chadha
Footwear
Jeetinder Sandhu
Iulia Vantur Team
Styling
Saloni Mahendru & Lovedeep Gulyani (Dos' Two)
Asst. Stylist
Sejuti Roy & Yashaswi Kumawat
Hair & Makeup
Cristiano C. Pereira & Diogo
Above are the names of Yai Re Song Cast & Crew Members. We have listed all cast & crew members names of Yai Re song including the girl model name. If you found any other missing information or if you want to request us for updating any new/old song cast names on Songscastpedia then please contact us.