Release Date: 11 Jan. 2021
Label: 47 Music
Song: Jhumke Song
Jhumke Song is sung by Misaal and lyrics are also written by him. Jhumke song was released on 11 january 2021 on the 47 Music youtube channel. Here you can find the name of the girl model and other cast & crew member list of Jhumke Song.
Jhumke Song Cast
Other Cast & Crew Members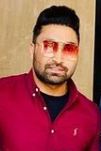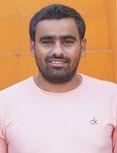 Project By
Sarbpreet Singh Rana
Presentation
Milan Hotel Zira
Conceived By
Sahejpal Singh Sidhu
Online Promotions
Lion Digital Ent.
Special Thanks
Hakam Singh, Jot Sidana & Twinkle Ahuja
Above is the complete list of Jhumke Song cast and crew member names. We hope you liked this page, follow us for every new song cast and crew member name list.