A new song by Kay Vee Singh Teri Sardarni is out now. On this page, you can find Teri Sardarni song female model name and other cast and crew member names. This wonderful song was released on December 9, 2020. We know that many of you are looking for Teri Sardarni song cast and male & female model names that's why we are here for you. Below you can find the name of the model and cast members of Kay vee Singh Teri Sardarni song.
Teri Sardarni Song Cast
Other Cast & Crew Members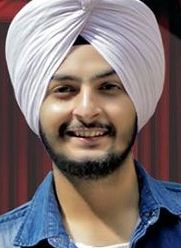 Video
Sahil Kanda & Sagar Kanda
Editng & Coloring
Sagar Kanda
Produced By
Ravipal Singh & Ricky Malhi
Stills
Avi Creations & Nav Photography
Wedding Outfit & Jewellery
Bille Di Hatti
Synk Outfit
Krishnav Men's Boutique
Online Promotions
GK DIGITAL
So guys, above are the name of the Teri Sardarni song girl model name and other cast and crew members. We have added almost all female and male model names of Teri Sardarni song but if we have missed something then please comment below.