Here are the cast & crew names and female model names of Tarsem Jassar new song Kajla. Kajla is the new Punjabi song sung by Tarsem Jassar and it has been released on Vehli Janta Records on August 6, 2020. On this page, you will find the name of the model and cast & crew names of Kajla Song. Below is the complete list of Kajla Punjabi Song Cast and girl model name.
Kajla Song Cast
Other Male Cast
Aryan Singh
Other Male Cast
Uday Kalsi
Other Cast & Crew Members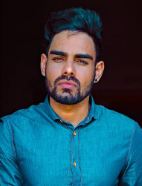 Assistant Director
Sukhmanjot Singh
Cheif Asst. Director
Inder Sekhon
Choreographer
Nitin Arora
Assistant Choreograpger
Vilish Nanariya
Assistant DOP
Garry Singh
Costume Designer
Rabia Rataul
Makeup & Hair
Karanveer Singh & Kanchan
Makeup & Hair (Wamiqa's Team)
Coco Ballucci & Ishan
Wamiqa's Costume Designer
Scarlet by Shruti Jamaal
Wamiqa's Jewellery
Kalyan Jewellers
Production Head
Gurjot Singh
So guys above are the cast & crew members and model name of Kajla Song by Tarsem Jassar. We have listed most of the male and female artist names but if we have missed someone's name in this list then please comment below.