Release Date: 5 Aug. 2022
Title: 9-9 Mashukan
Singer: Sunanda Sharma
9-9 Mashukan Song Cast
9-9 Mashukan song by Sunanda Sharma was released on Mad 4 Music Official channel on 5 Aug. 2022. 9-9 Mashukan song lyrics are written by Jaani. Here we have listed the 9-9 Mashukan Song cast & crew members name and 9-9 Mashukan Song Female Actress Name. Below you can find the 9-9 Mashukan Punjabi song girl model and other cast & crew member names.
9-9 Mashukan Starring
Other Cast & Crew Members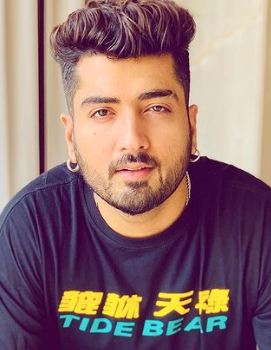 Mixing Mastering
Gurjinder Singh, Akash Bambar
Edit/Di Colorist
Jagjeet Singh Dhanoa
Assistant Editor
Amrinder Singh
Assistant Director
Deepak
Singer
Manjinder Sandhu/Jaskirat Singh
Choreographer
Alisha singh
Concept/Screenplay/Direction
Mahi Sandhu/Joban Sandhu
Line producers
Faheem Rehiman (Third Eye films ), Vikrant Kaushik, Jashan Dubai
Production house
Metro Talkies
So guys above are the name of the 9-9 Mashukan song female actress and cast members. We have added most of the 9-9 Mashukan song female model name and cast & crew members of 9-9 Mashukan Punjabi Song but if we have missed something then please comment.